Junior Academy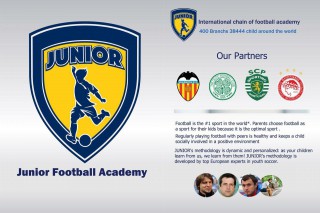 Hotep International School has the pleasure to announce that the school has joined "Junior Academy"; an International Academy specialized in football training for kids to become expert football players. The Academy is also concerned with developing the kids' social and communication skills in a positive and healthy environment.
Kids of Junior Academy will join the International Camps, annually held in Russia for training and competition with other Junior Academy Kids Worldwide. The best players will have the opportunity to be involved in leagues with professional clubs.
The football academy is for boys and girls (KG2 to Grade 10); two sessions weekly: Sunday and Wednesday after school day.
For more info:http://www.hotepis.com/contact-us